Programs
*Social and Science Programs that were offered in the past to Grade 4, 5, and 6 (Fur trade, Pond study, Science reviews etc.) are no longer available at the Bennett Centre.
Social Innovation Labs
With the idea of creating a great school for all, our elementary and junior high students go through the processes of imagining the future of education and all our roles in that. Our job is to help students and teachers build and evolve a space where all voices are heard and that fosters a sense of belonging.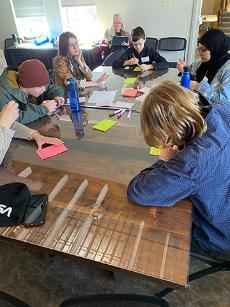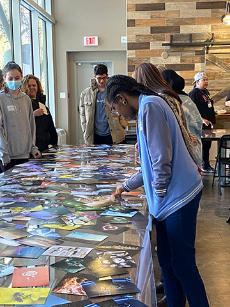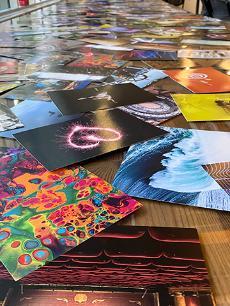 Summits
High school students are invited to participate in a cross-catchment course centered around themes of belonging, consent, food security, Indigenous ways of knowing, and creating schools that listen. Throughout the week-long intensive, students will be tasked with the challenge of working alongside other students, school staff, and administration to imagine and enact projects to create schools that listen and enhance pathways to success. This coursework will lead to culminating installations that will showcase the school prototypes (action projects) and highlight evidence of the values that are inherent to creating schools that listen.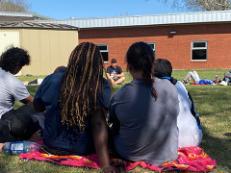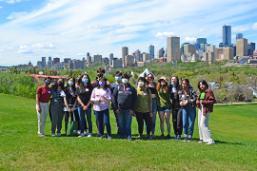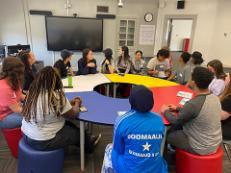 Creating Schools That Listen Professional Learning Series
Edmonton Public Schools aspires to create an inclusive future for all students, staff, and families, where diversity is celebrated as a cornerstone of community. The Creating Schools That Listen program is an initiative that was created in response to a desire for leaders within Edmonton Public Schools to work collectively to learn from one another and mobilize change within their school communities and to understand systemic issues that hinder equity and inclusion for students, staff, and community.
By working collectively on an inquiry-led approach to learning about how racism and other equity issues operate within schools and our broader society, this year-long, embedded, professional learning series will support school leaders to develop a responsive framework for leadership in schools. The objective of this professional learning series is to develop pedagogical approaches for school leaders to Create Schools that Listen.